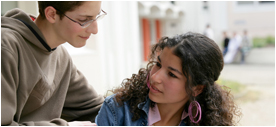 With us humans its never just about surviving; it is about thriving. To thrive, we require to successfully deal with the emotional and behavioural aspect of the challenges which we encounter in life on a day-to-day basis. Since everything that happens to us and around us is not entirely in our control, we sometimes need professional guidance and assistance to realize that we still have the power and the choice to minimize, if not eliminate, the intensity of the negative dysfunctional emotions that we experience. This is where Counselling and Psychotherapy Services come in.
Counselling and psychotherapy is a collaborative effort between the psychologist and the client(s). Together, they focus on dealing with emotional distress and behavioural issues. Typically, general development in life, distress, and mental disorders are the main areas addressed in these sessions. The following are some of the more specific areas that are also addressed:
Stress and anger,
Relationship conflicts,
Marital abuse,
Child sexual abuse,
Sexuality and orientation, LGBT community and relationship counselling
Grief & loss,
Separation and divorce,
Self-esteem issues,
Impulse control and addiction issues ( in addiction issues therapy progresses in collaboration with a psychiatric help)
Depression,
HIV Counselling and Counselling for other terminal illnesses.
Anxiety,
Eating Disorders and more
ONLINE COUNSELLING: For clients from other countries, cities, or those unable to physically visit the clinic, online counselling services through video chat or telephone counselling options are also available.
We also offer Corporate Counselling and Therapy Services for employees facing personal issues that are leading to challenges at work or with personal work habits. The following areas are also addressed.
Work Stress Management
Work-Life Balance
Learning to take criticism and easily offended employees
Assertive Communication
Job Satisfaction
Procrastination and ineffective habits
Sexual harassment at work
Education Consultancy and Counselling Services for individual issues faced in educational settings of schools and universities
Anger and anxiety management for teachers
Parent counselling
Teenage sexuality and relationship counselling
Motivational interventions